Welcome to the Doberman Pinscher Club of Dallas
DPCD August Membership Meeting
PLEASE JOIN US! GUESTS ARE ALWAYS WELCOME...

Next DPCD Membership Meeting Date: Tuesday, August 16, 2016 7:00 PM (Optional dinner at 6:00 PM)
Where: Fuddruckers
2001 Texas Hwy 121
Grapevine, TX 76051
Program: Dr. Lauren Eisele will present on " The Benefits of Chiropractic Care of the Dog"
Dr. Lauren Eisele is proud to call herself the owner of Triple Crown Chiropractic, where loving service is her first technique.
Dr. Eisele is Certified by the Texas Board of Chiropractic Examiners to practice Chiropractic on humans, and is certified by the American Veterinary Chiropractic Association to practice Chiropractic on animals. She is only one of about 1500 chiropractors in the entire country who is certified by the AVCA.
The Doberman Pinscher Club of Dallas was founded to promote the Doberman Pinscher breed. Membership is open to anyone, whether they own a Doberman or not. It is not necessary to be active in showing a dog in conformation, obedience, agility, tracking, herding, fielding, or any other venue. The only requirement is an interest in Dobermans! Our meetings are open to anyone so feel free to drop in and participate!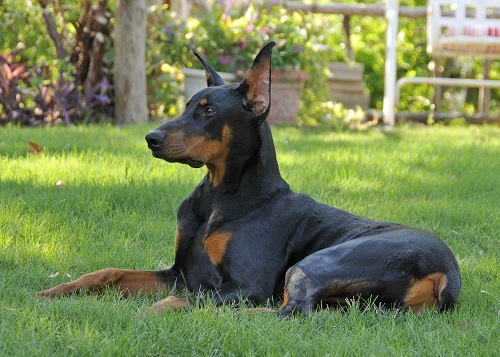 Our club promotes activities that are informative on our dog's health, breeding, raising of puppies, and training. So, if you're interested in meeting other people who share the same love for the breed you do, join us! As mentioned, our club has members who participate in a wide variety of activities in the dog world and is a great place to get exposed to it all!
We operate under the rules of the Doberman Pinscher Club of America and the American Kennel Club. The Club is not operated for profit. For more information on the Doberman Breed and Standard please visit the Doberman Pinscher Club of America website.