Welcome to the Doberman Pinscher Club of Dallas
DPCD Fall Picnic!!! "Dobes of Fall"
Saturday November 4th.
11:00 - 4:00 pm at Bev and Zelda Casanova's
Holyoak/Sandia
Lucas, Texas 75002
Email or Call for address

Come join the fun at the DPCD FALL PICNIC
BBQ supplied by DPCD, members bringing sides.
Pack up the family, friends and of course your Dobes and join DPCD.
FOOD, FUN & GREAT PICS
Bring a chair and possibly a kennel for your dobes so you can relax & enjoy your food.
RSVP TO: CAROL HUNNICUTT CLhunni@aol.com or 214-616-3561
The Doberman Pinscher Club of Dallas was founded to promote the Doberman Pinscher breed. Membership is open to anyone, whether they own a Doberman or not. It is not necessary to be active in showing a dog in conformation, obedience, agility, tracking, herding, fielding, or any other venue. The only requirement is an interest in Dobermans! Our meetings are open to anyone so feel free to drop in and participate!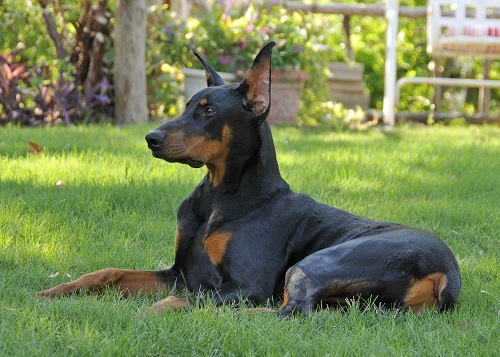 Our club promotes activities that are informative on our dog's health, breeding, raising of puppies, and training. So, if you're interested in meeting other people who share the same love for the breed you do, join us! As mentioned, our club has members who participate in a wide variety of activities in the dog world and is a great place to get exposed to it all!
We operate under the rules of the Doberman Pinscher Club of America and the American Kennel Club. The Club is not operated for profit. For more information on the Doberman Breed and Standard please visit the Doberman Pinscher Club of America website.