Welcome to the Doberman Pinscher Club of Dallas
DPCD FALL PICNIC
Date: Saturday November 8th
Time: 11:00 - 3:00 pm
Where: Doberman Rescue of North Texas 2021 Rock Creek Dr. Grand Prairie
The club is supplying hamburgers and hot dogs; members bring the sides. Pack up the family, friends and of course your Dobes and come out and join the FOOD, FUN & LURE COURSING! A Donation to rescue in the form of dog food (Pedigree), Bleach, HE detergent, Paper towels, Kennel cleaner or money donations would be appreciated.
The Doberman Pinscher Club of Dallas was founded to promote the Doberman Pinscher breed. Membership is open to anyone, whether they own a Doberman or not. It is not necessary to be active in showing a dog in conformation, obedience, agility, tracking, herding, fielding, or any other venue. The only requirement is an interest in Dobermans! Our meetings are open to anyone so feel free to drop in and participate!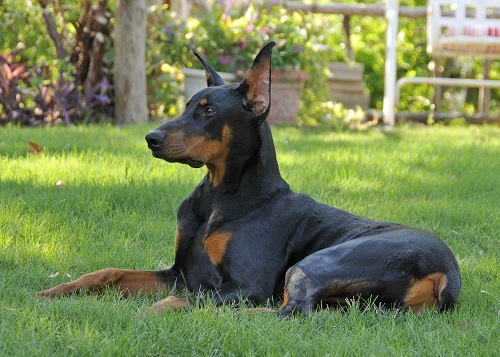 Our club promotes activities that are informative on our dog's health, breeding, raising of puppies, and training. So, if you're interested in meeting other people who share the same love for the breed you do, join us! As mentioned, our club has members who participate in a wide variety of activities in the dog world and is a great place to get exposed to it all!
We operate under the rules of the Doberman Pinscher Club of America and the American Kennel Club. The Club is not operated for profit. For more information on the Doberman Breed and Standard please visit the Doberman Pinscher Club of America website.