Welcome to the Doberman Pinscher Club of Dallas
Responsible Pet Ownership Day (RPOD)
DATE: SEPTEMBER 27th
TIME: 10 AM to 2 PM (should arrive by 9am to set up)
PLACE: Grand Pavilion, Veterans Park, Corner of Clifford St & Loop 820 West, White Settlement, TX.
Water, electricity and restrooms will be available.
DPCD will have a tent and try to set up under the pavilion as we did last year. There is limited room under the pavilion so bring a pop up tent if you have one. Make your booth and dogs as attractive as possible to visitors
Bring your friendliest dogs. Current rabies vaccination a MUST! There is a limit on the number of dogs allowed so please coordinate bringing your dogs with Carla or Mary Ann so we don't have too many at one time.
The Doberman Pinscher Club of Dallas was founded to promote the Doberman Pinscher breed. Membership is open to anyone, whether they own a Doberman or not. It is not necessary to be active in showing a dog in conformation, obedience, agility, tracking, herding, fielding, or any other venue. The only requirement is an interest in Dobermans! Our meetings are open to anyone so feel free to drop in and participate!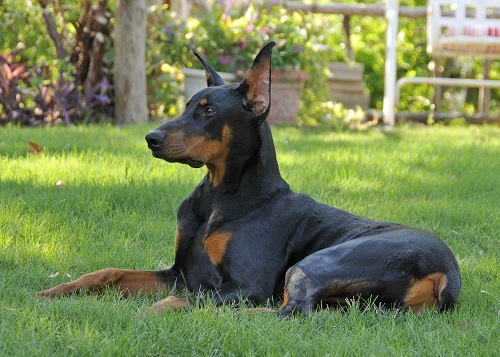 Our club promotes activities that are informative on our dog's health, breeding, raising of puppies, and training. So, if you're interested in meeting other people who share the same love for the breed you do, join us! As mentioned, our club has members who participate in a wide variety of activities in the dog world and is a great place to get exposed to it all!
We operate under the rules of the Doberman Pinscher Club of America and the American Kennel Club. The Club is not operated for profit. For more information on the Doberman Breed and Standard please visit the Doberman Pinscher Club of America website.