Welcome to the Doberman Pinscher Club of Dallas
PLEASE JOIN US FOR OUR FEBRUARY DPCD MEETING!!!
Date: Tuesday February 17th, 2015
Where: Fuddruckers 2001 N. Hwy 121 Grapevine, Texas, 76501
Dinner is optional at 6PM and the meeting begins at 7PM. Our guest speaker will be Traci Murdock. Traci will be providing an overview on Barn Hunting. Traci Murdock, CPDT-KA, is a Master Trainer, Canine behavior specialist and Certified professional dog trainer. She is also a Barn Hunt Judge. Traci's expertise includes pet dog issues,nutrition, behavior issues, dog sports/activities plus rescue and adoption. Traci also volunteers as a behavior consultant and trainer for rescues and shelters.
The Doberman Pinscher Club of Dallas was founded to promote the Doberman Pinscher breed. Membership is open to anyone, whether they own a Doberman or not. It is not necessary to be active in showing a dog in conformation, obedience, agility, tracking, herding, fielding, or any other venue. The only requirement is an interest in Dobermans! Our meetings are open to anyone so feel free to drop in and participate!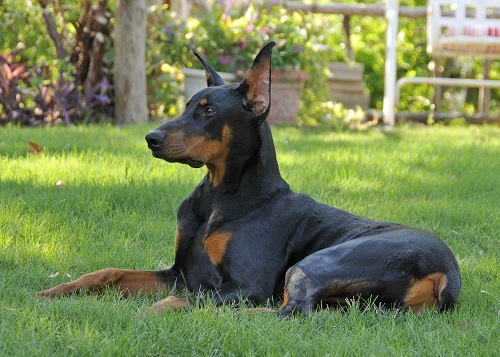 Our club promotes activities that are informative on our dog's health, breeding, raising of puppies, and training. So, if you're interested in meeting other people who share the same love for the breed you do, join us! As mentioned, our club has members who participate in a wide variety of activities in the dog world and is a great place to get exposed to it all!
We operate under the rules of the Doberman Pinscher Club of America and the American Kennel Club. The Club is not operated for profit. For more information on the Doberman Breed and Standard please visit the Doberman Pinscher Club of America website.