Welcome to the Doberman Pinscher Club of Dallas
Doberman Echocardiogram Clinic
On January 11-12 there will be a Doberman Echocardiogram Clinic performed by Dr. Sonya Gordon, DVM, DVSc, DACVIM Cardiology. The event will be held at Lantana Animal Hospital on 4110 Justin Road, Suite 100, Flower Mound, TX, 75077. This event is by appointment only and will cost $175.00 cash or $200.00 check. Please call 940-584-0101 to arrange an appointment.
The Doberman Pinscher Club of Dallas was founded to promote the Doberman Pinscher breed. Membership is open to anyone, whether they own a Doberman or not. It is not necessary to be active in showing a dog in conformation, obedience, agility, tracking, herding, fielding, or any other venue. The only requirement is an interest in Dobermans! Our meetings are open to anyone so feel free to drop in and participate!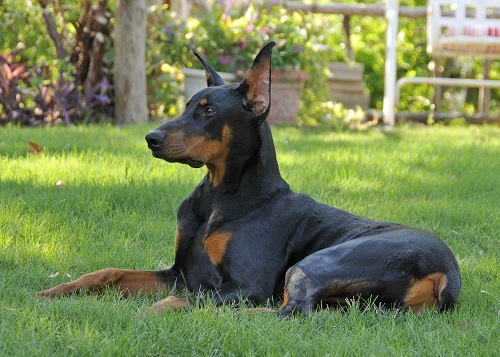 Our club promotes activities that are informative on our dog's health, breeding, raising of puppies, and training. So, if you're interested in meeting other people who share the same love for the breed you do, join us! As mentioned, our club has members who participate in a wide variety of activities in the dog world and is a great place to get exposed to it all!
We operate under the rules of the Doberman Pinscher Club of America and the American Kennel Club. The Club is not operated for profit. For more information on the Doberman Breed and Standard please visit the Doberman Pinscher Club of America website.